THE PROJECT
To create an iconic image to target adults and children to encourage better nutrition choices and increased physical activity in schools and work sites throughout the county.
MY VISION
Take the recognizable visuals of children eating fruit and playing sports and put them together to create a new approach. This lead to a visual designed in a memorable and attention-grabbing way, inspired by the campaign's phrase, "Eat Healthy. Move More."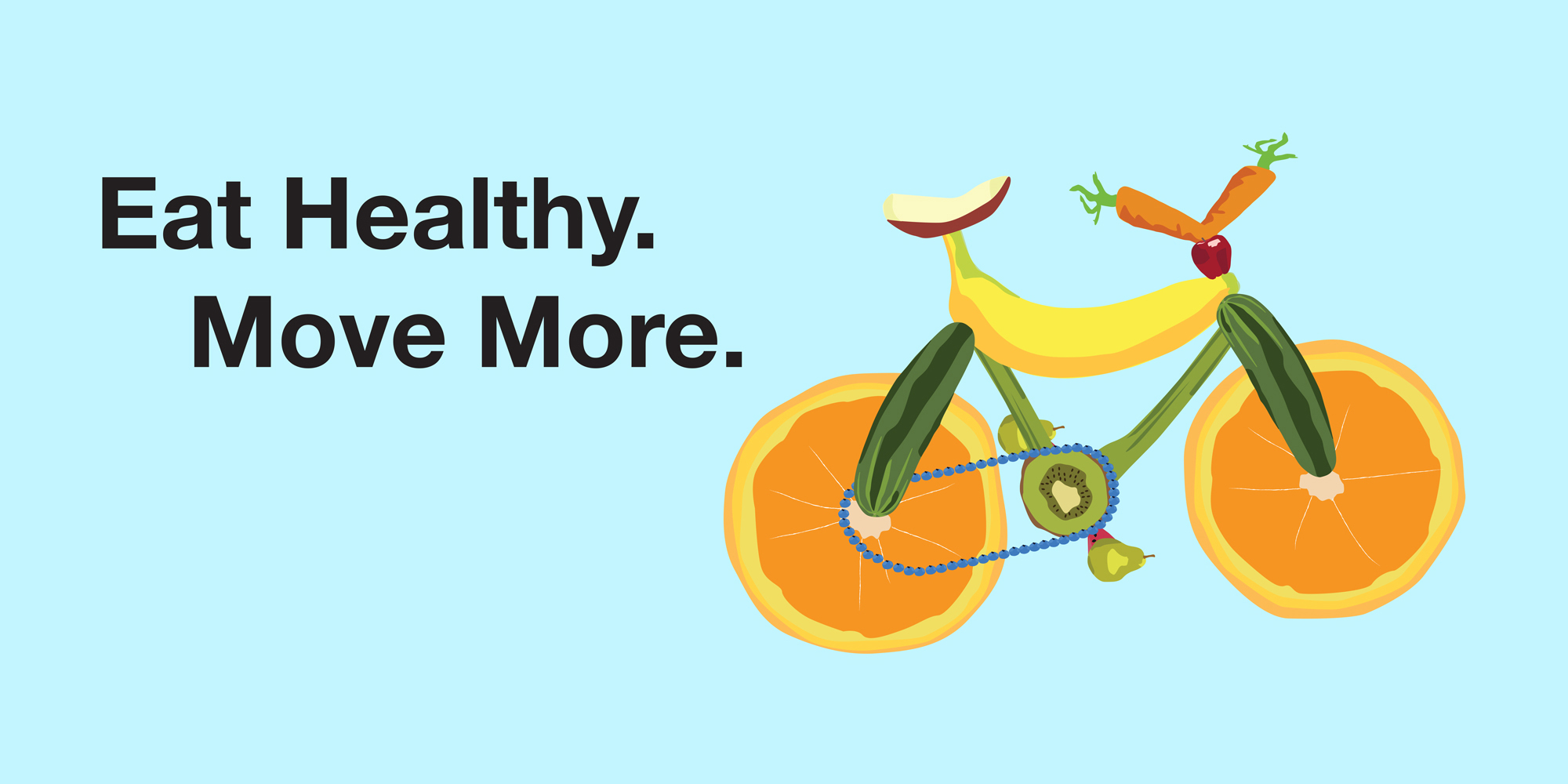 Since the creation of the artwork in 2008, "Eat Healthy. Move More." has become a countywide wellness campaign designed to promote the involvement of Sullivan County residents in nutrition and physical activity programs and events in their communities, schools, and at worksites.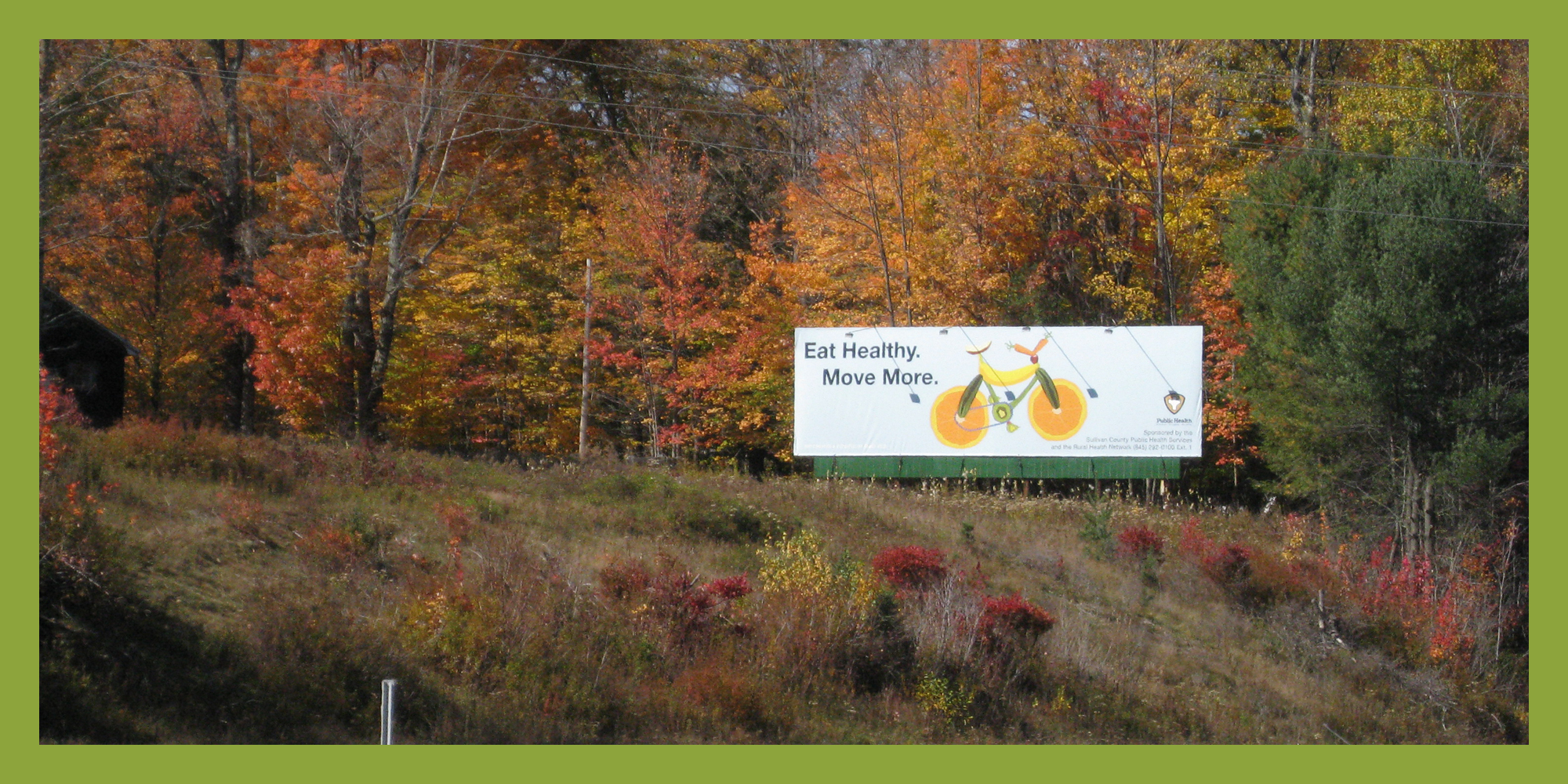 The artwork has been branded and widely distributed throughout county school districts, businesses, and worksites through the media, on billboards, posters, and pins to promote wellness initiatives. (All reproductions and adaptations were designed by other artists).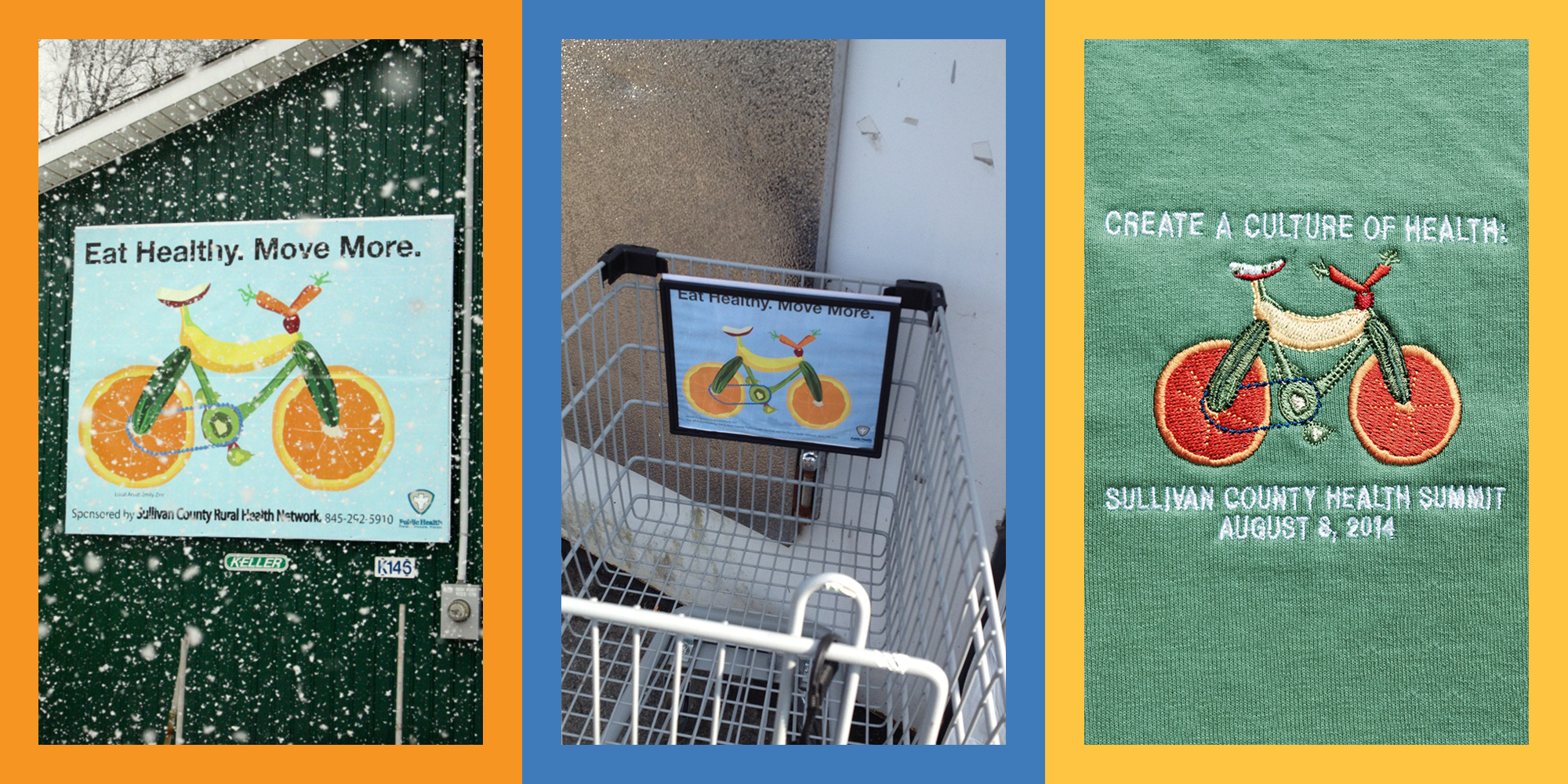 RECOGNITION
New York State Assembly Citation
Presented by NYS Assemblywoman Aileen Gunther at the 2014 Sullivan County Health Summit.